CW's superhero success is springing another baby.
Story by Matt Cummings

It's safe to say that CW's lineup (albeit small) of superhero television shows has been nothing short of an unqualified success. Arrow continues to deliver week after week, while The Flash has exploded in popularity, with quality bad guys, several as-yet-to-be-resolved story arcs, and excellent casting. Stephen Amell and Grant Gustin (Arrow and Flash, respectively) have even teamed up on each other's shows, which garnered some of CW's biggest ratings to date.
Well, the network's number of superhero shows on is about to get bigger. Deadline is reporting that we'll soon see a show featuring casts from both shows in the first stand-alone team-up. The names: ATOM and F.I.R.E.S.T.O.R.M. In fact, the CW and Arrow/The Flash co-creator Greg Berlanti are describing and it as "superhero team-up show." The show will feature familiar names: Brandon Routh (Ray Palmer/The Atom), Wentworth Miller (Flash villain Leonard Snart/Captain Cold), and Victor Garber (Flash's Dr. Martin Stein).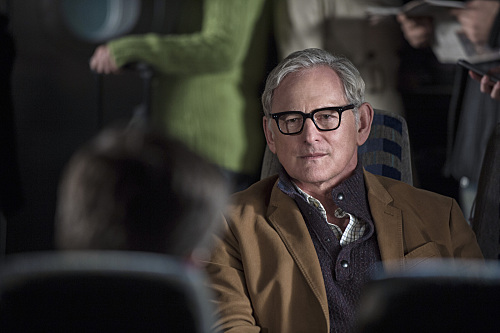 Additionally, the series - which is in development - will feature three DC Comics characters who have never before appeared on a TV series. Those names haven't been released, but it's the other piece of news that might be the most surprising. The one other casting announcement was Caity Lotz, who played Sara/Black Canary in Arrow. That might come as a shock to some, as Sara was killed earlier in Season 3 by a drugged Thea. We're not sure what role she'll play, but it might offer clues as to something we've suspected all along and was proved in the mid-season finale of Arrow: the Lazarus Pit and other medicines can bring back the dead. Considering that most of this year's Arrow has been all about the team coming to terms with her death, perhaps we'll see her return in the spinoff as the same character? The other surprise was the conspicuous absence of Robbie Amell, who plays the other half of F.I.R.E.S.T.O.R.M. and was recently split back into two by Star Labs' chief Harrison Wells/Reverse Flash (Tom Cavanagh). He's an important part of the equation, and it's unlikely CW would go ahead with the spinoff if there wasn't a guarantee that he would join. So, expect that announcement to arrive soon. There is also the possibility that Stein and Palmer will work together on the ATOM suit, perhaps removing the need for Amell to be around as a regular cast member.
All of this is interesting news, but perhaps not entirely unexpected. The press release, combined with statements from CW President Mark Pedowitz and Guggenheim, linked most of this months ago, but the terms hadn't been released. Additionally, the possibility of Routh appearing in a spinoff series was bandied about in recent months as well, while the most recent Firestorm-focused episode of The Flash seemed to indicate the network was testing the waters. What's clear is this: the CW has expertly built up secondary characters into potentially interesting leads, leading many fans to desire a true team-up show, which is exactly what CW had planned all along. It's also clear that the network is in the driver's seat when it comes to this type of programming. Hopefully, CBS can learn from their sister company and come up with a great Supergirl series. One final piece of news: reportedly, CW is so confident with early results that they may be planning to order it direct to series, with a debut early in 2016. Discuss this story with fellow SJF fans on Facebook. On Twitter, follow us at @SandwichJohnFilms, and follow author Matt Cummings at @mfc90125.